Pure well-being
Wellness area
---
---
Wellness selection
---
We offer you free access to our Finnish sauna, Bio sauna, herbal steam bath, infrared cabin and relaxation room.
Enjoy the facilities in our wellness area. We provide you with specially selected bathing robes and towels here.
You can book (when you get here) a variety of massages and treatments for a surcharge.
Our wellness area is open every day for you!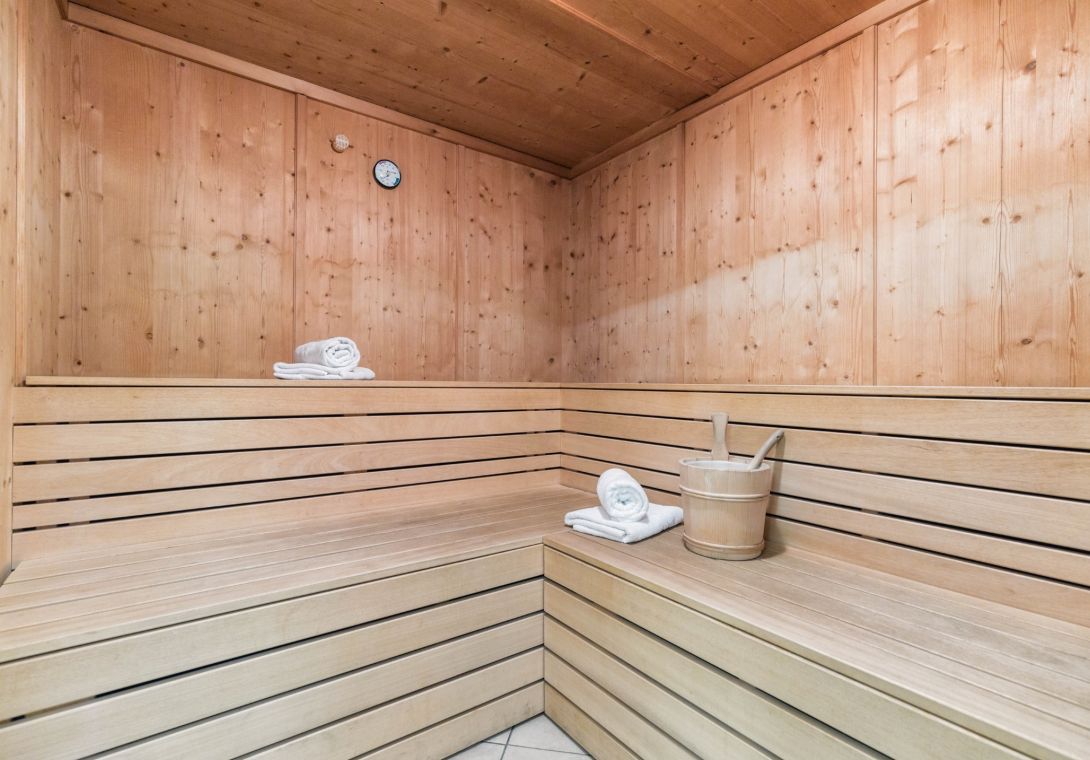 The classic Finnish sauna has two fundamental elements – heating up and cooling down.
The shift between the two stimuli is extreme. The air is very hot in a Finnish sauna (80-100 degrees Celsius) and accordingly, the water to cool down is very cold. The air is typically dry, otherwise the heat would not last. In spite of the extreme contrast, the Finnish sauna is not just for steely characters, it is highly recommended by doctors as a relaxation treatment for a wide target group.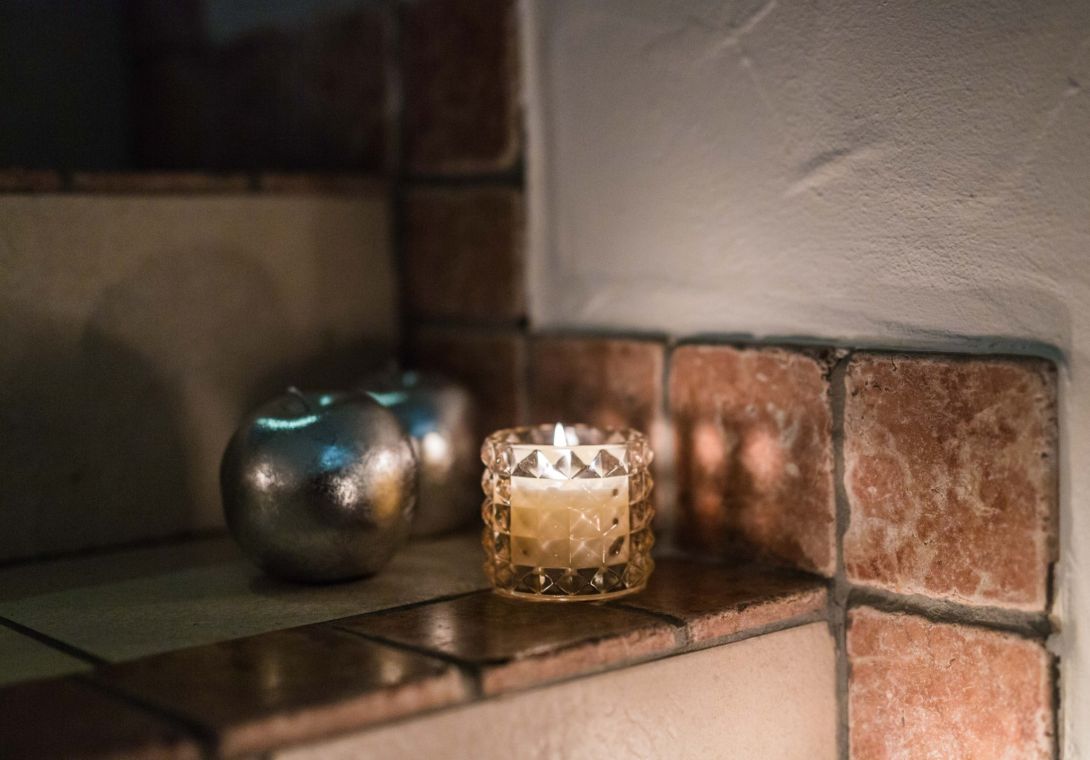 Bio sauna
A bio sauna is a gentle version of the Finnish sauna. The room temperature reaches a mere 55 degrees Celsius. The treatment alternates between perspiring and cooling down.
This kind of sauna is health promoting and nourishing for the skin. A Bio sauna is therefore recommended for sensitive individuals and is particularly suitable for families with infants.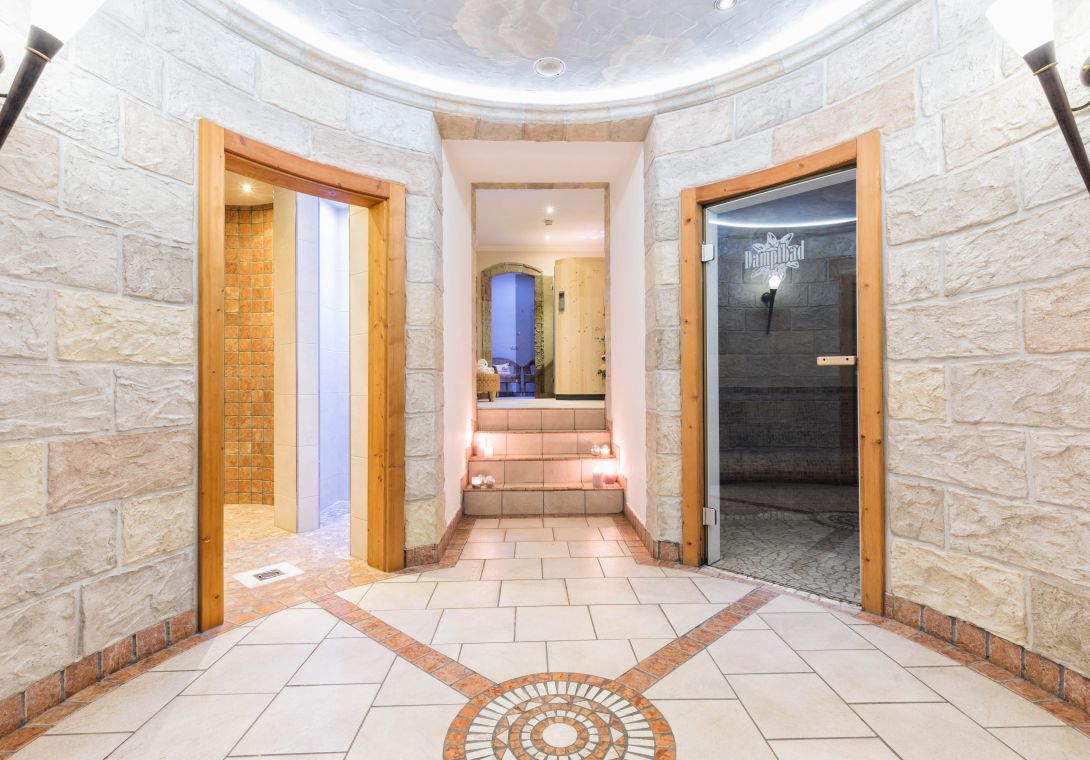 Herbal steam bath
Essential oils extracted from healing plants dissolve in the steam. These penetrate the body via the skin and respiratory tract, where their pleasing effect develops.
The beneficial interplay of moisture and heat alleviates cramp. Physical relaxation also calms frayed nerves. The warmth from the steam penetrates deep into the tissues, ensuring powerful blood flow to all the organs, thereby initiating beneficial processes.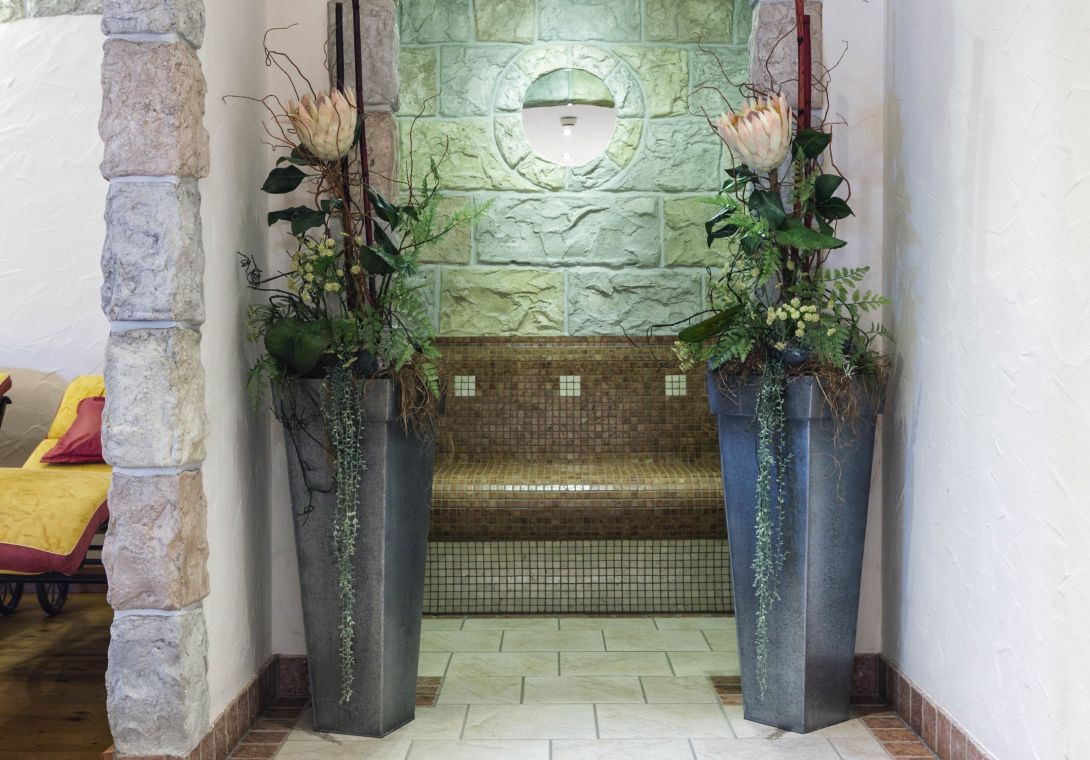 Infrared cabins
Healthy perspiration in the infrared heat cabin, at a mere 30 to a maximum of 40 degrees cabin temperature, is an excellent method for remedying a wide variety of limitations in bodily functions.
It increases calorie consumption and eliminates cumbersome waste residue, enabling the body to breathe again. A vigorous flow of energy is the key to breaking down inhibitory tensions and disharmonies. Specifically working on boosting the circulation in the back area using infrared helps release a cocktail of happy sensations.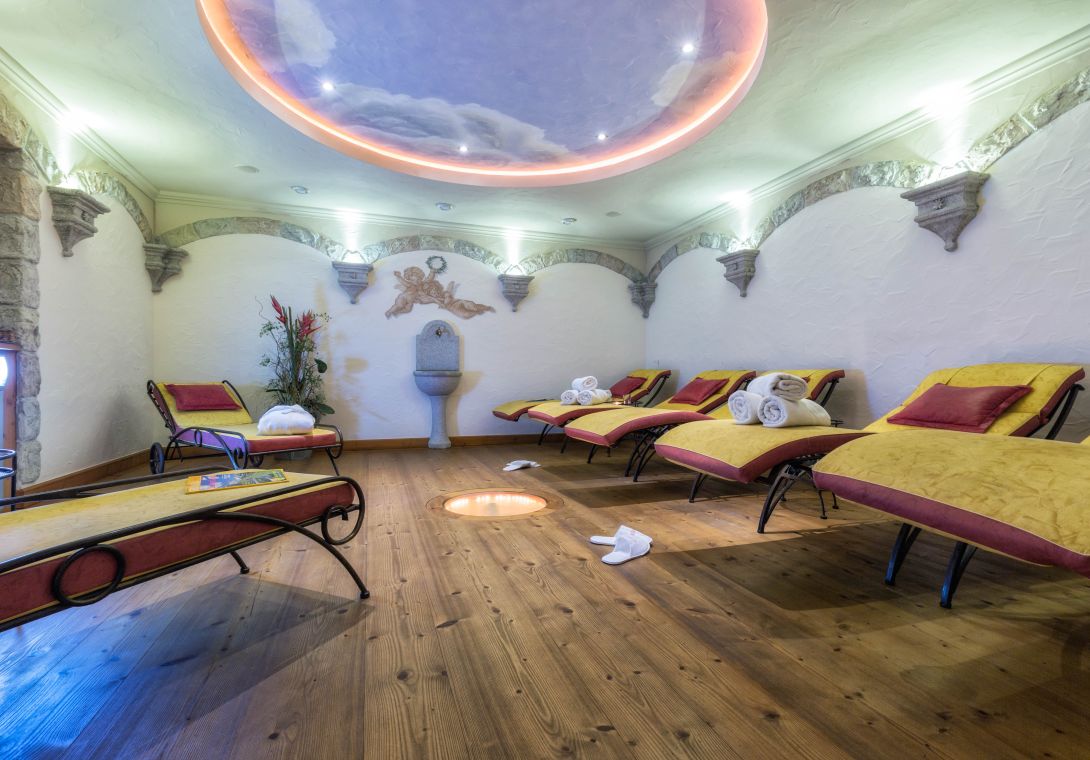 Relaxation room
The relaxation room has pleasing loungers to help you relax and switch off. A selection of refreshing drinks (fee payable) is also available for our guests. Whether it is after a strenuous hike in the summer, or day skiing on the piste in the winter – our wellness area provides the perfect relaxation.